From Legacy To Leading Edge
Taking voice services to new heights. Become a partner and build your business
Unlock Your Profit Potential
Experience Clearfly's nex-gen telecom solutions
Elevate Your Business
Your partner for reliable, cost-effective and cutting edge voice services
What Clearfly Offers
Overall Services
We provide the highest quality SIP trunking and comprehensive voice services. We also offer 24/7 tech support and a one-of-a-kind online portal that serves as an all-in-one resource for our Partners to connect with one another, stay in touch with us, track sales goals and find the most up-to-date news in the telecom world.
Unified Billing
Through Clearfly's comprehensive Unified Billing services, we bill your clients for you — not just for our services but for all service agreements you have with your customers. We co-label the invoice to your business, collect the funds from your customer and deposit the remainder of the payment into your account.
We Work For You
(and put time back in your day)
We give our Partners what they need to succeed — independence and personalized service. We empower our Partners and fuel their success by providing innovative SIP trunking and other voice services, Unified Billing solutions, unmatched technical support, education and so much more.
Our Partners, Our Priority
We are constantly creating new tools, inventing services and building out features on our Partner Portal that will make your life easier and your business measurably more profitable.
Want a Demo? Give Us a Call.
(866) 652-7520
Our Portal Makes It Easy
See Incident Reports
Check Maintenance Schedule
View Voice Group Information
Test Local Calling Areas
Review International Rates
Update 911 Addresses
Enable SMS/MMS
Review Sales & Payout Dashboards
Why Clearfly?
Clearfly is the clear choice for telecommunications professionals and businesses seeking exceptional voice services. With a relentless commitment to innovation, we empower telecom experts to elevate their services, enabling them to provide unmatched clarity and reliability to their clients. Backed by our unwavering support and expertise, Clearfly is the partner of choice for those who demand the very best in voice technology, support and service.
Clearfly has always been our first choice for phone service with any of our customers regardless of size or complexity of need.
Mike Kruska, Sales Engineer | Cascade Tel

As a long-time partner, we have experienced nothing but exceptional service and support from Clearfly.
Jim Hanson Jr., President | inTouch Communications

We've had a front-row seat in the evolution of Clearfly and realized that they will do what it takes to stay relevant in the industry.
Will Zoucha, Voice Manager | Applied Connective Technologies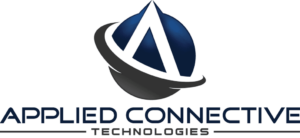 Stay Informed!
Sign up for our newsletter to stay up to date with all things Clearfly